On 1st January 1945 the Luftwaffe launched a large scale surprise attack on Seventeen allied airfields in Belgium the Netherlands and France in support of the German Ardennes offensive, Operation Bodenplatte. Hundreds of allied aircraft were destroyed or damaged on the ground. However the air defences were alert and inflicted the heaviest losses to the German fighter force during. About half the losses were inflicted by AA fire. 1st January is a date for cloud punchers to commemorate.
At the turn of the year there were between 60 and 70 Anti Aircraft British and Canadian Regiments in North West Europe, a mixture of light , Heavy and Searchlight units. One of these 139 Mixed Heavy AA included a detachment of 200 ATS female soldiers. While the Allies had air superiority over North West Europe they did not have complete supremacy. As the front lines moved closer to Germany, the Luftwaffe operated from hard standing airfields while the allies had to occupy airfields that had been bombed by the allies and abandoned by the Germans. The Germans started to use jet Me262 fighters and Ar 234 bombers, Furthermore, the Germans mounted a sustained attack by V1 cruise missiles on Brussels and Antwerp. About half of the AA defences were supporting the armies of 21st Army Group while the other half provided defences for the ports and key river crossings.
The goal of Bodenplatte was to gain air superiority during the stagnant stage of the Battle of the Bulge so that the German Army and Waffen-SS forces could resume their advance. The operation was planned for 16 December 1944, but was delayed repeatedly due to bad weather until New Year's Day, the first day that happened to be suitable. The German fighter force had been carefully husbanded to strike a big blow against the Allied daylight bombers. Instead they were used for a low level attack to try to in numbers at a date and time when they expected to catch the allies off guard – if not hung over.
The attack was a spectacular way to start 1945, achieving tactical surprise. Around 290 allied aircraft were destroyed and a further 190 damaged on the ground, and fifteen shot down in the air. However, the cost to the Luftwaffe was very high. 143 pilots were killed or missing, 70 were captured and 21 wounded including three Geschwaderkommodore, five Gruppenkommandeure, and 14 Staffelkapitäne—the largest single-day loss for the Luftwaffe fighter force in the war.
Allied losses were soon made up, while lost Luftwaffe aircraft and especially pilots were irreplaceable. In the remaining 17 weeks of war the Jagdwaffe struggled to recover sufficiently from the 1 January operation to remain an effective force. Bodenplatte weakened the Jagdwaffe past any hope of rebuilding. General der Jagdflieger Adolf Galland said, "We sacrificed our last substance."
About half of the German losses were due to anti aircraft fire. Some airfields were defended by RA units but most by the RAF Regiment. The Germans also overflew the AA defences of 21st Army Group, which also claimed kills.
Where can you see traces of Operation BodenPlatte?
Several of the wartime allied airfields are still military airfields closed to casual visitors and others have been built over. However, three are currently commercial airports and the battlefield can be viewed from the departure lounge.
Brussels Airport
Brussels Melsbrook (Advanced Landing Ground B-58) is now Brussels Airport. B58 was the base for the Mosquito and B25 Mitchell tactical bombers of No 139 Wing, the Mosquito and Wellington recce aircraft of No 34 Wing RAF and various communications and transport aircraft. 28 Bf 109Ks of JG 27 and 15 Fw 190s of (IV) JG 54 took off to attack . Seven fighters were lost to enemy aircraft and friendly AAA fire before they reached the target. The airfield was hit hard. According to Experten Emil Clade (leading III./JG 27), the AAA positions were not manned, and aircraft were bunched together or in lines, which made perfect targets. The attack caused considerable damage among the units based there and was a great success with 35 aircraft destroyed, 9 severely damaged. JG27's Me109s lost Germans lost heavily. Out of 28 Me109s, JG27 lost 17 Bf 109s, 11 pilots killed, one wounded and three captured. IV./JG 54 lost two killed and one captured. Three Fw 190s were lost and one damaged.
Eindhoven Airport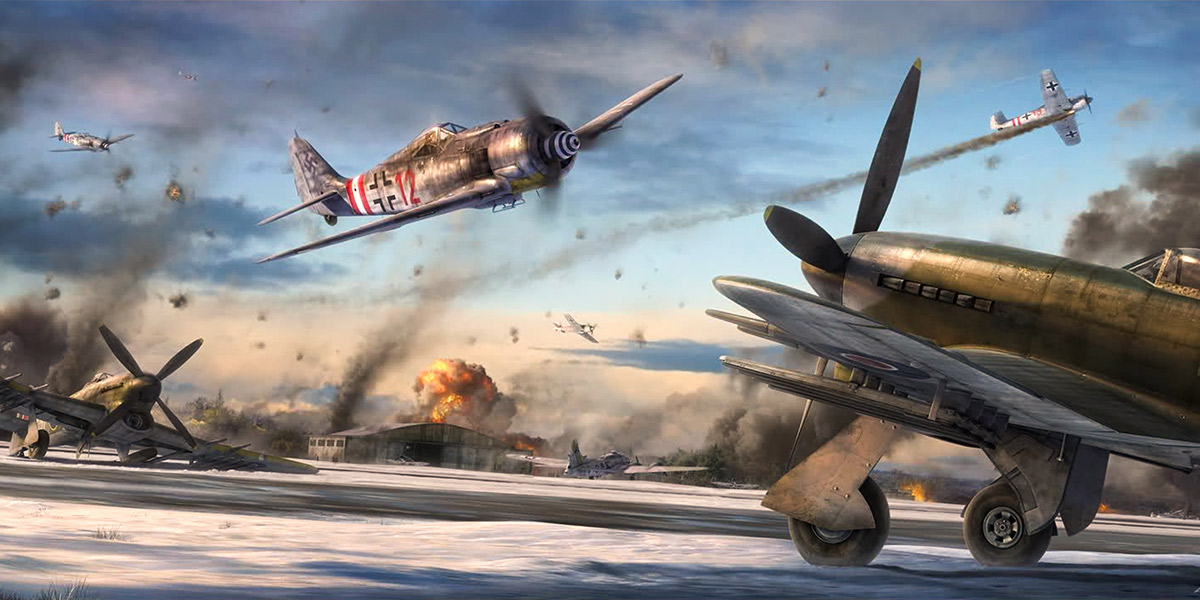 Eindhoven Airport, the the Netherland's second busiest airport was Advanced Landing Ground B.78. In 1945 it was the base for the Spitfires of No. 143 Wing RCAF and No. 39 Tactical Reece Wing RCAF, while No. 124 Wing RAF were temporary visitors on New Years Eve. Allied units on Eindhoven and nearby Gilze—Rijen were to be annihilated by the 41 Me109s and 21 Fw190s of Jagdgeschwader 3 (JG 3) and the 21` Me262s of Kampfgeschwader 51 (KG 51). Each Staffel of JG3 was tasked with making three firing passes.
There are two surviving aircraft with links to the attack on Eindhoven on 1st January. The Me262 in the Australian War Museum was built in March 1945 after the battle. It is the only example with its original paintwork, showing it to be originally part of KG51. The Fw 190 D-13 on static display at the Flying Heritage Collection in Everett, Washington USA is the only example of the D13 variant. This airframe is thought to be from 1./JG 26 and painted as flown by Major Franz Götz the last Geschwaderkommodore of JG26. Götz, whose 67 victories were mostly on the Western Front probably flew on Op Bodenplatter as Gruppenkommandeur of III/JG53 at Metz-Frescaty

Me262 in the markings of KG51 in the Australian War Museum.

Sole surviving Fw190D13 at Flying Heritage Collection in Everett, Washington US
Antwerp International Airport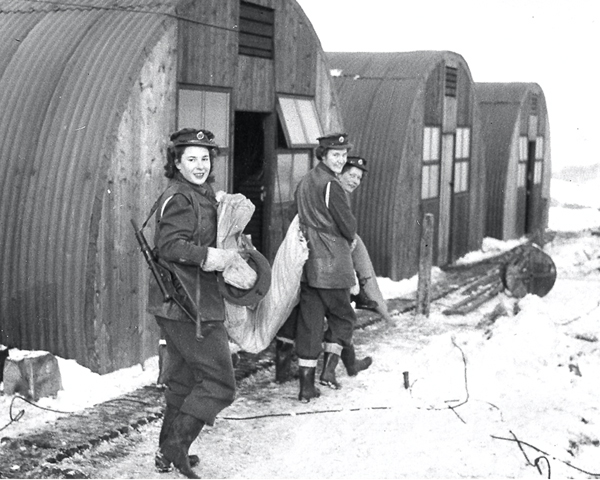 Flanders' own Airport. In 1944 it was known as Antwerp Deurne Advanced Landing Ground 70.
Deurne airfield was to be destroyed by Jagdgeschwader 77 (JG 77). Antwerp housed the largest Allied contingent of nine Squadrons. It had been incessantly attacked by V-1 cruise missiles and V-2 SRBM ballistic missiles, and had been given a strong anti-aircraft defence. At 08:00, two formations of 18 Bf 109s of I. and III./JG 77, led by Major Siegfried Freytag, took off with their pathfinders. At the same time 23 Bf 109s of II./JG 77 took off. Around the Bocholt area they formed up with the other two Gruppen. Heading south and still north of Antwerp, JG 77 passed Woensdrecht airfield. It was home to No. 132 Wing RAF and its five Spitfire squadrons; No. 331 Squadron RAF, No. 332 Squadron RAF (Norwegian), No. 66 Squadron RAF and No. 127 Squadron RAF, and No. 322 Squadron RAF (Dutch). Some pilots from II./JG 77 either mistakenly believed it to be Antwerp, or thought the opportunity was too good to pass up. Two German fighters were claimed shot down, and one pilot captured. However, none of the JG 77 casualties fit this description. The main body continued to Antwerp. Some 12–30 German fighters attacked the airfield from 09:25 to 09:40. The ground defences were alert and the German formations attacked in a disorganised manner. 145 Wing RAF was missed completely and considering the large number of targets the destruction was light; just 12 Spitfires were destroyed. In total, 14 Allied aircraft were destroyed and nine damaged. JG 77 lost 11 Bf 109s and their pilots were lost. Six were killed and five captured according to Allied sources. However, German records show the loss of only 10 pilots. Four are listed as captured.
While the aircraft which attacked Antwerp were Me109s there has been an Fw190 D9 under restoration by Eric Vormeezle the owner of Flying Aces Services and Training (Fastaero) in North side, hangar #202 at Antwerp Airport.
Flugmuseum Aviaticum Wiener Neustadt Austria
There is a sole Luftwaffe survivor of Operation Bodenplatte in  Wiener Neustadt in Austria.   Jagdgeschwader 53 (JG 53) was tasked with the operation against the USAAF airfield at Metz-Frescaty Air Base. Stab., II., III., and IV./JG 53 were available. III./JG 53 was to destroy anti-aircraft installations in the Metz area, while the other Gruppen knocked out the airfields.
The USAAF XIX Tactical Air Command had established a strong presence in northeast France and was supporting the U.S. 3rd Army. JG 53 was to knock out its airfields. Some 26 Bf 109s took off but were intercepted by 12 P-47s of the 367th Fighter Squadron, 358th Fighter Group. The P-47s claimed 13 destroyed, one probable and six damaged for no losses. On the way home at 09:20, III./JG 53 were intercepted by 366th Fighter Squadron. Altogether, III./JG 53 lost 10 Bf 109s and one damaged to the 358th Fighter Group. Of the 25 III./JG 53 Bf 109s that took part, 11 were shot down representing 40% of the attacking force. The 358th Fighter Group received the Distinguished Unit citation for preventing the attack on the 362nd Fighter Groups airfield.
White 13 piloted by Unteroffizier Maxis was en route to Metz-Frescaty when it was either shot down by  Battery 'A', gun crew #1, of the 455th AAA Bn., of  XX Corps, Third US Army or it collided with another aircraft. Maxis managed to make a perfect belly landing in the ME-109, but wasa fatally shot when he emerged from his cockpit. The remains of the aircraft were buried for 42 years. Since 1987 the machine has been restored, rebuilt 
Gunner Tours – available for talks, lectures, battlefield studies and tours.